Problem
Networking with colleagues was a highly valued skill at this very large insurance company. However, very few employees provided contact details in the employee directory, beyond their default email address. Even fewer provided a profile picture or mobile phone number.
Solution
Redesign the employee directory as a mobile app for a mobile workforce. Prompt users to confirm details and enter missing details. Make searching for colleagues a primary feature and display the organization chart in a mobile interface.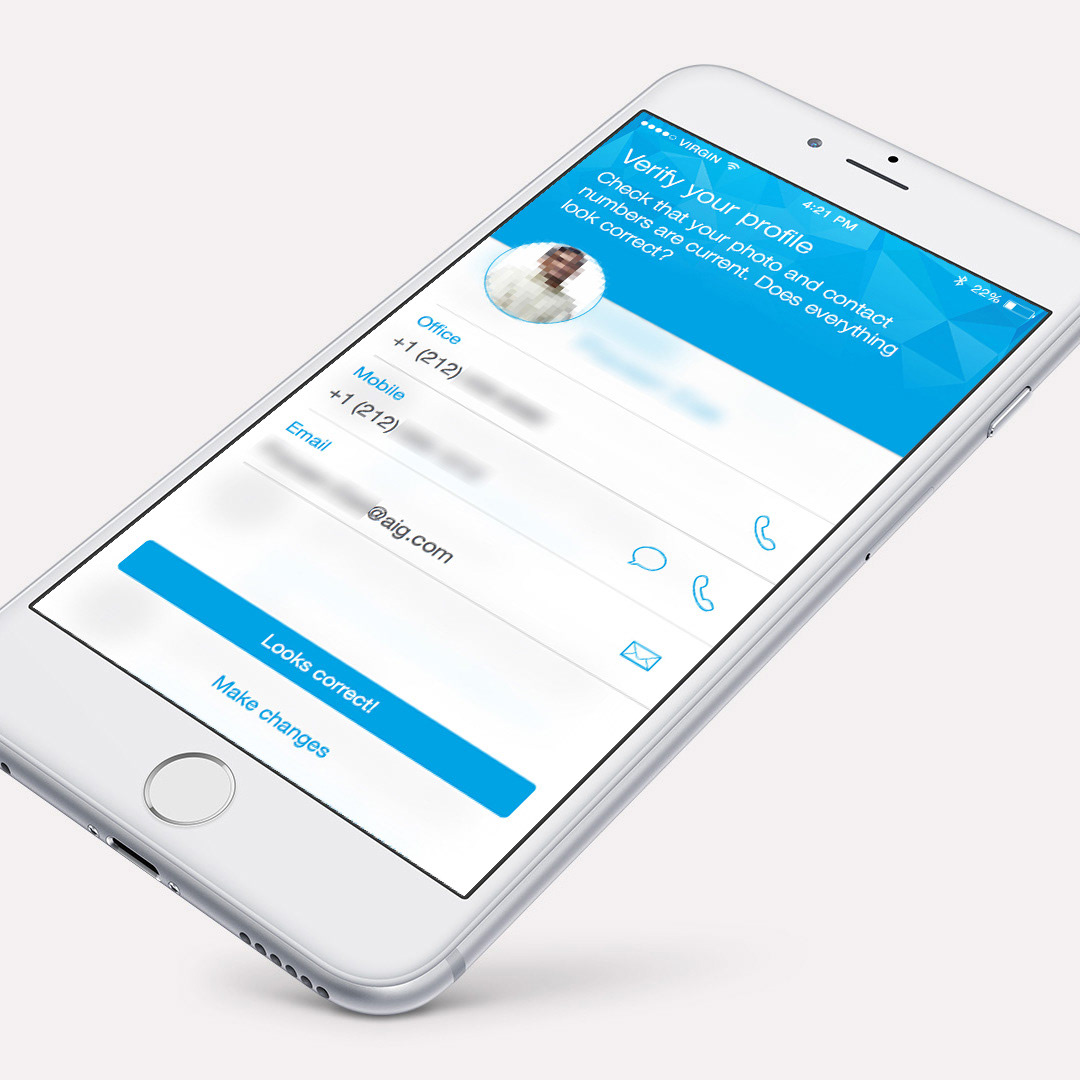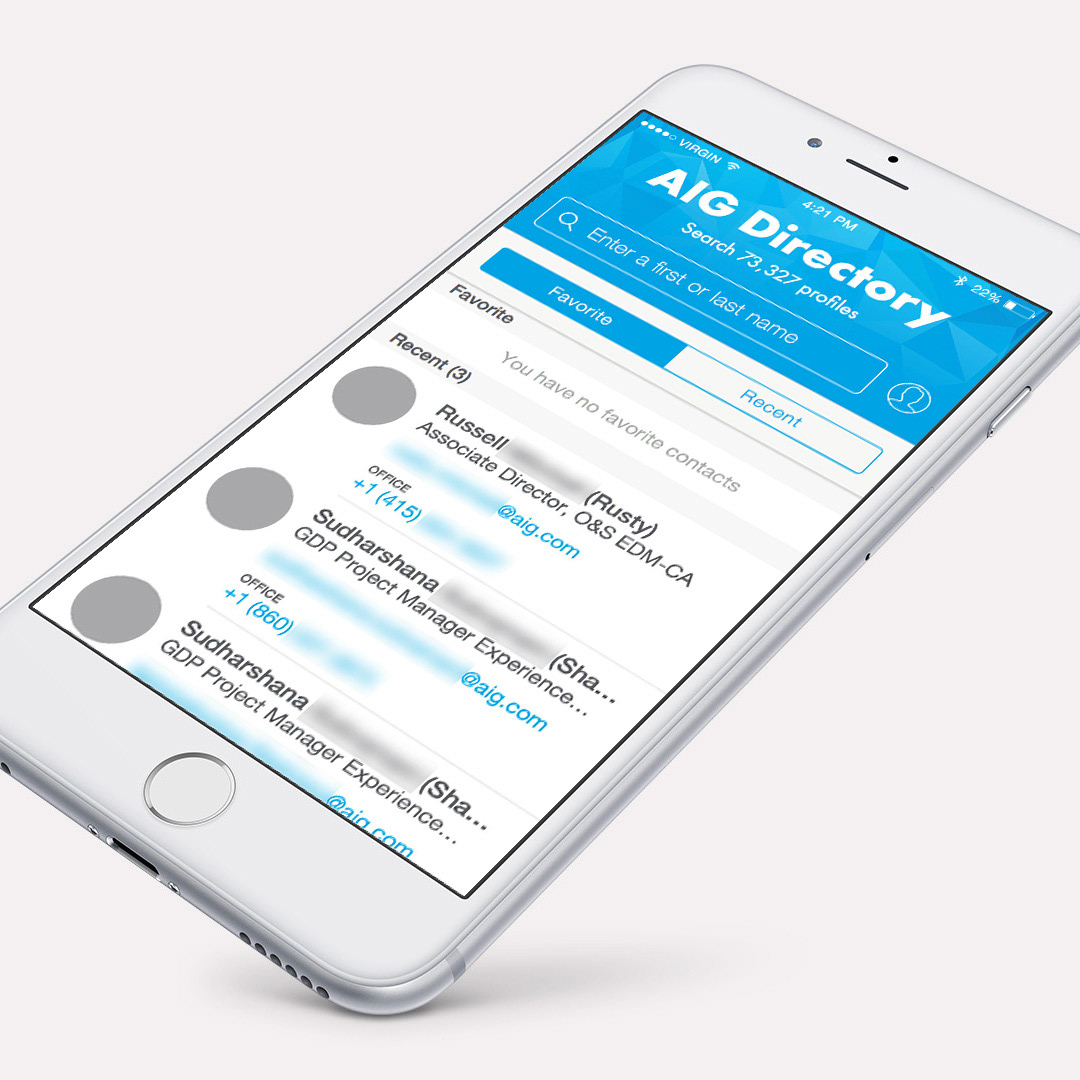 User Goals
With thousands of employees distributed around the world, knowing how to contact people was critical to this company's success. We designed this app with some assumptions in mind: Employees wanted to 1) search for others, 2) contact them, and 3) see how they were connected to other employees. However, these goals were not validated.
To speed development, we used default iOS design patterns for an iOS native app.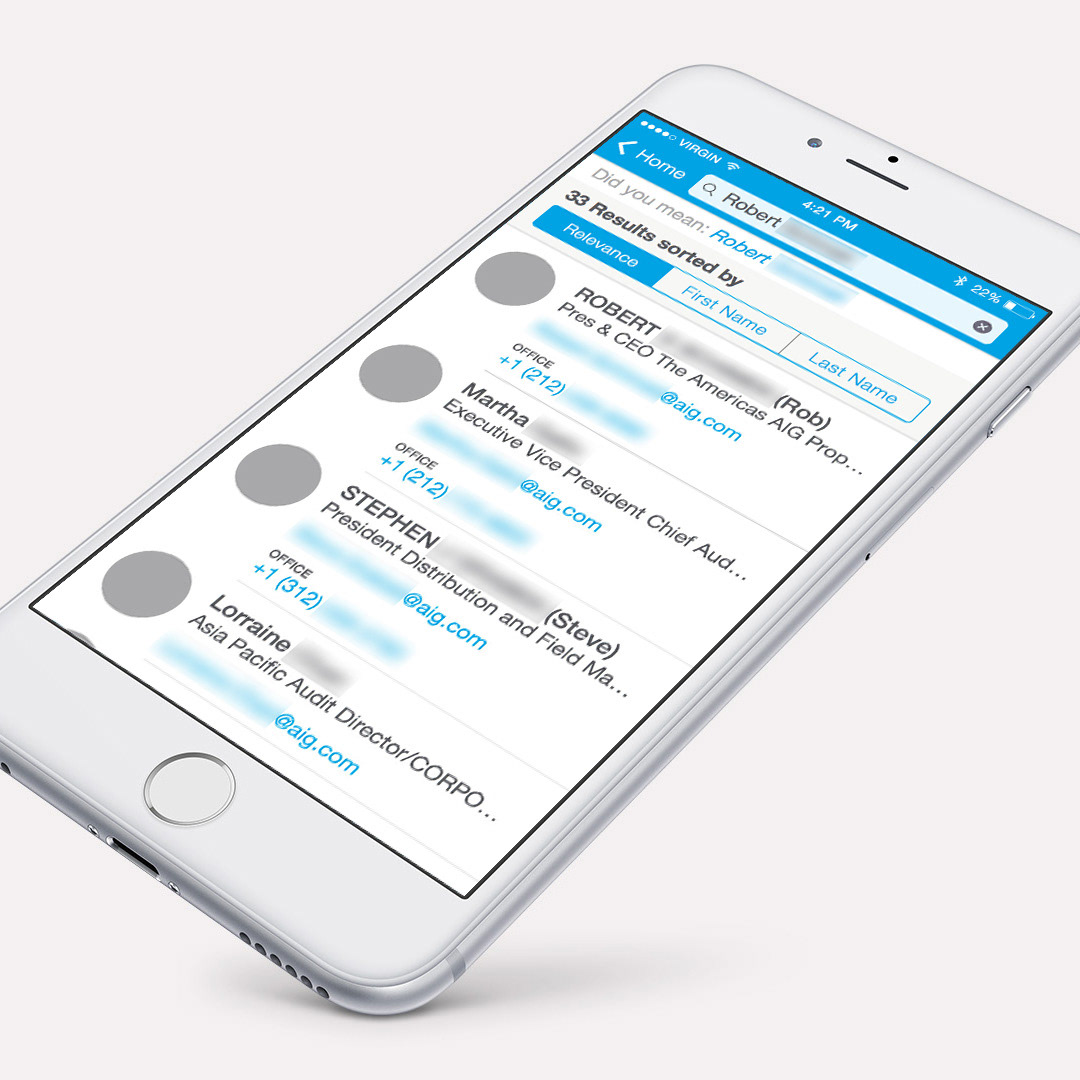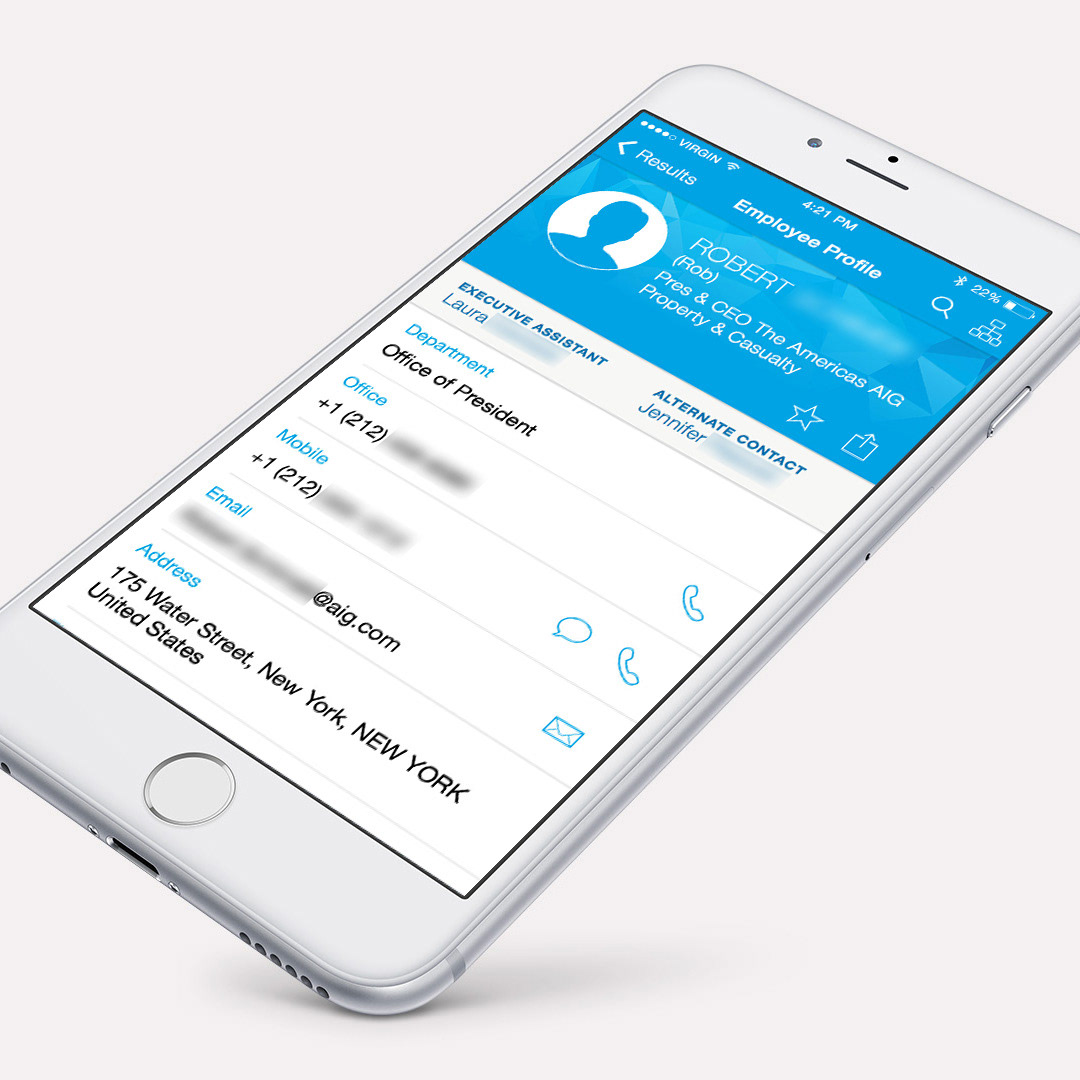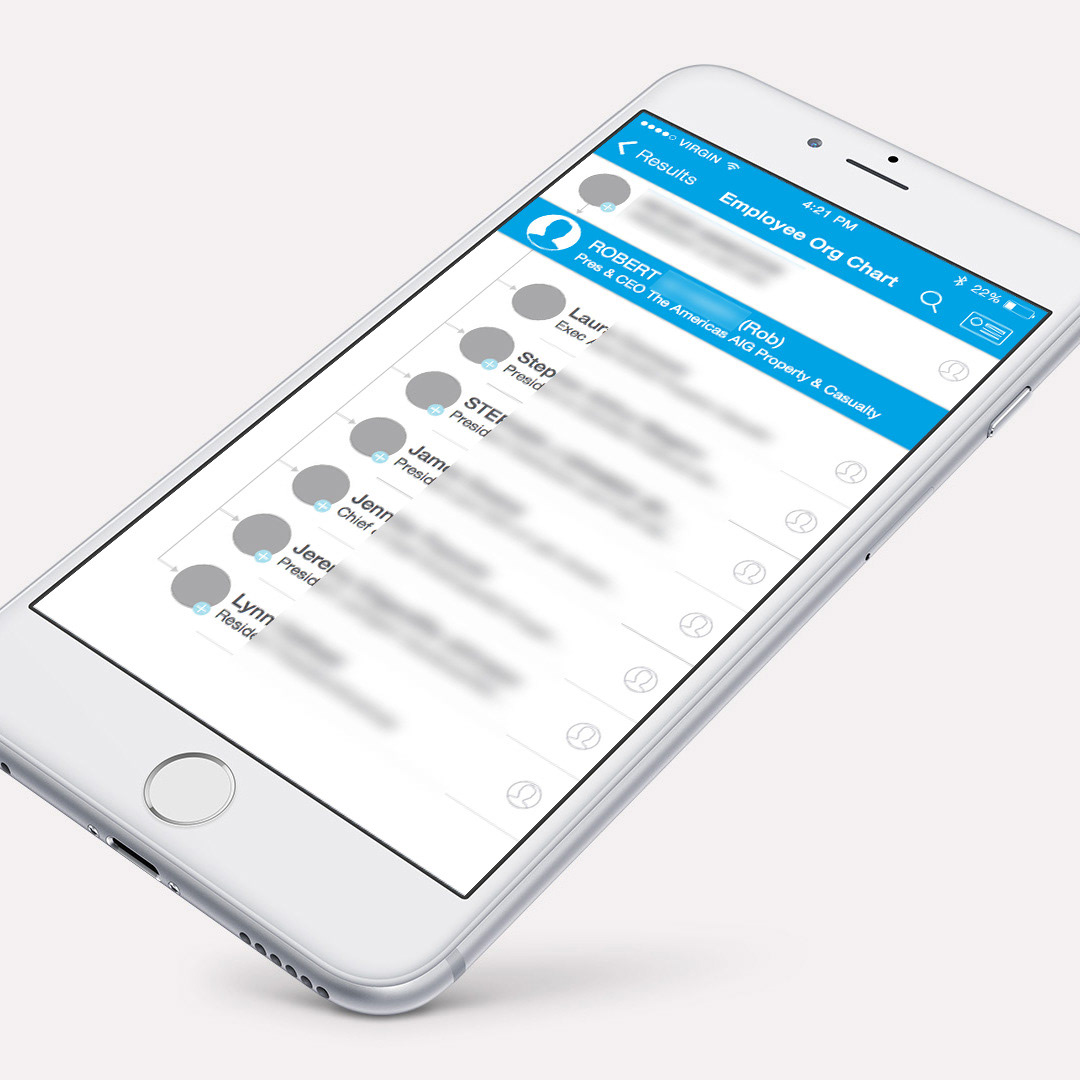 Artifacts
Images below show design artifacts for app icon, wireframe sketches, and user flow.